Explore Your DNA Results
Let me guide you through the fascinating world of DNA research and show you how to unlock the full potential of your genetic ancestry.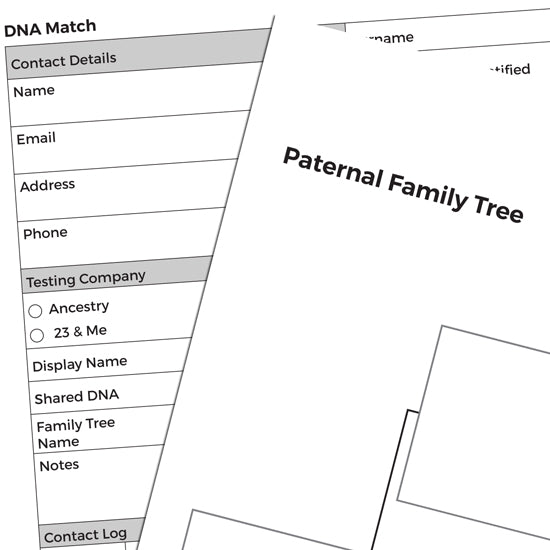 DNA Match Chart
Stay organised with your DNA matches. This chart is designed for you to keep track of your shared matches and find where you are related.
Get the chart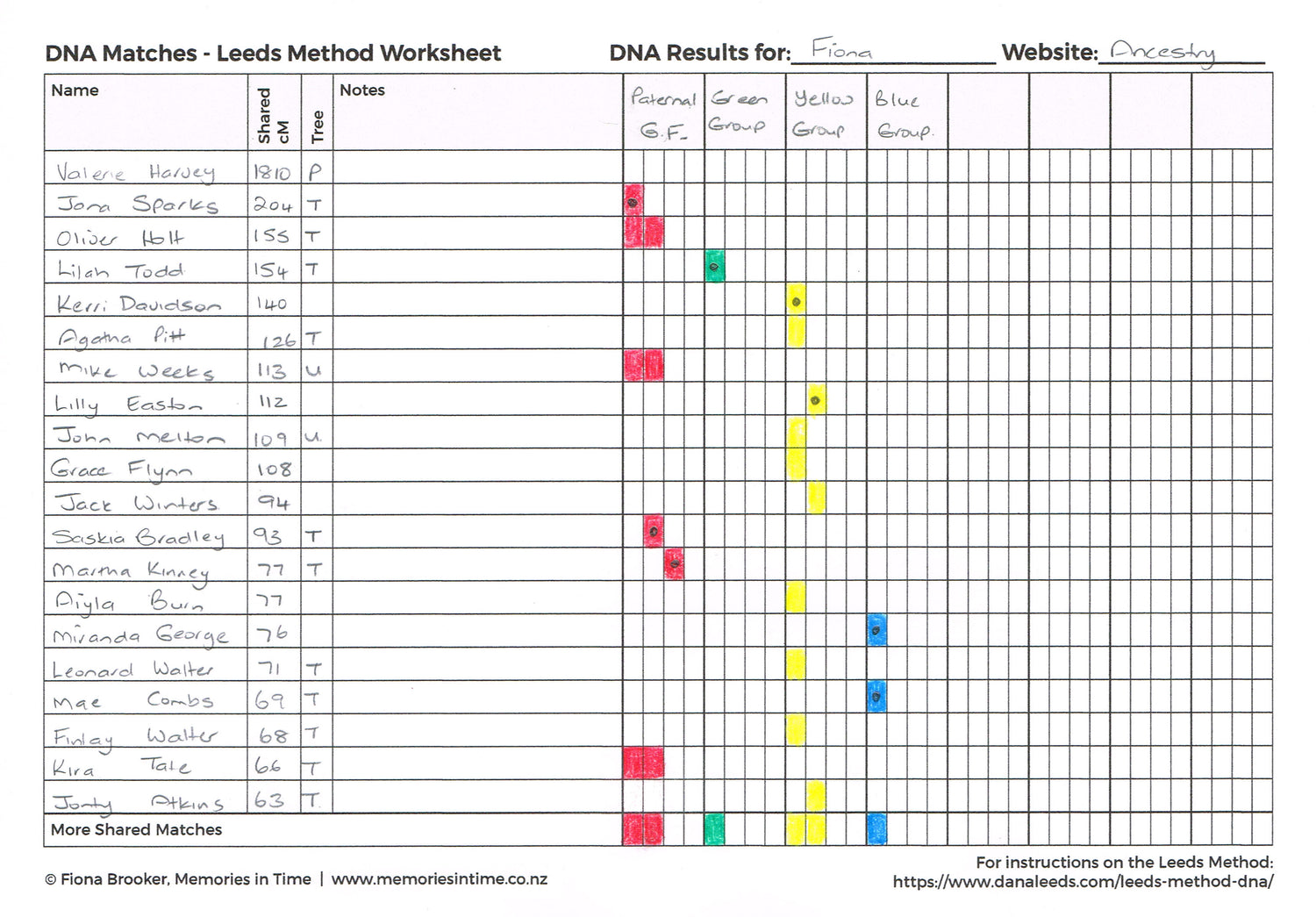 The Leeds Method
The Leeds Method is a way of clustering your DNA matches to try and highlight clusters or groups that match to grandparent lines.
Learn more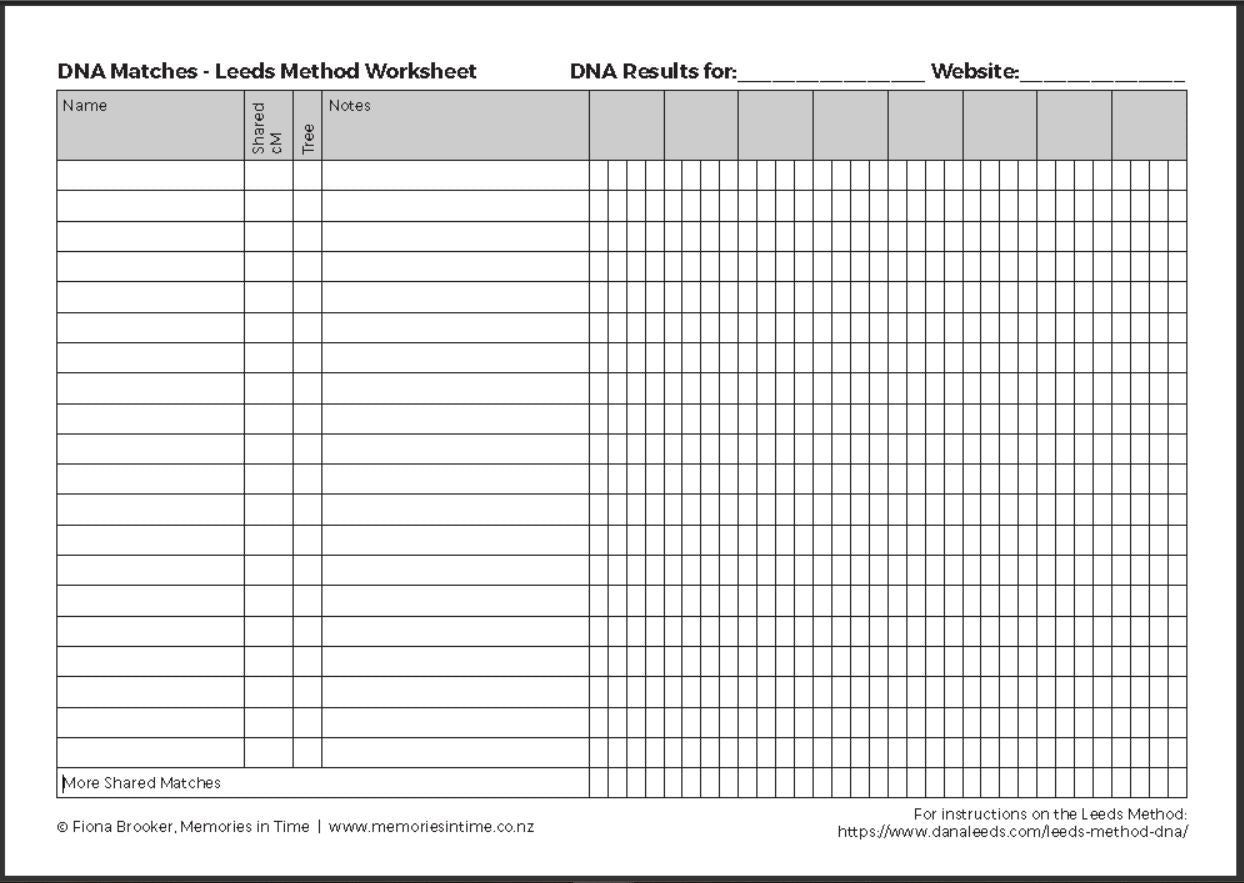 Leeds Method Worksheets
These worksheets will help you document and organize your matches, ensuring you don't miss any valuable clues along the way.
Get Your Free Worksheets
Work with me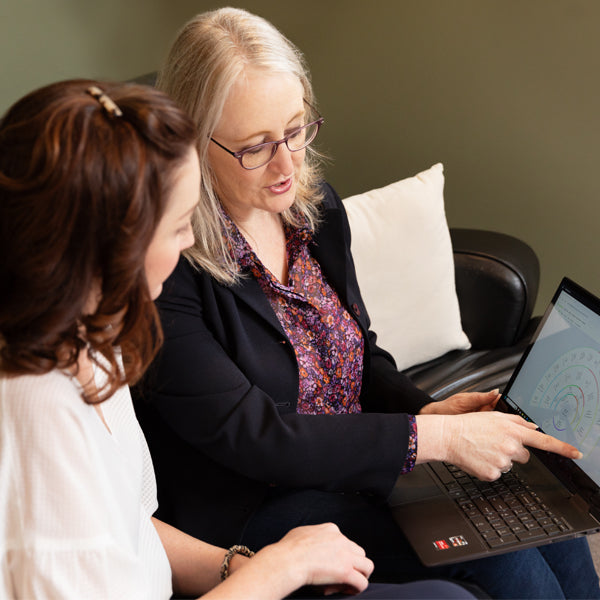 Regular price
$123.00 USD
Regular price
$123.00 USD
Sale price
$123.00 USD
Unit price
per
Regular price
$177.00 USD
Regular price
$186.00 USD
Sale price
$177.00 USD
Unit price
per